Unfortunately...
in
my HP book!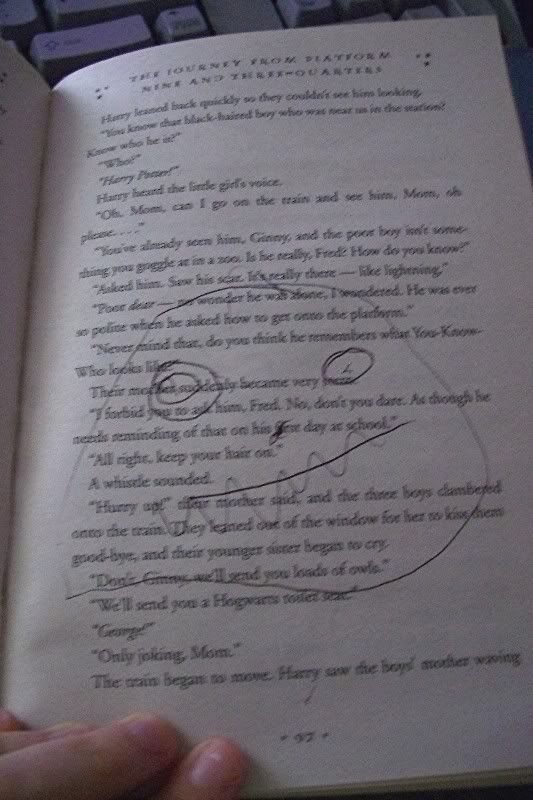 And before some of you fanatics freak out, it's not the new one. I don't even have that one yet, because I'm cheap and waiting for the paperback to come out.
Okay, so Abbie has no clue who Harry Potter is... but still cute, uh? Oh and those squiggles are teeth. Everyone she draws looks like monsters, because she always draws teeth!
Some day, when I'm old and gray, I'll go back and read this book and get a lovey surprise- a glimpse at the past to remind me of my little peanut.