I wanted a small banner to use at my upcoming craft show. However, the vinyl ones were so expensive. I was looking at a minimum of $25 (+ shipping), and that's plain, black font on a white background. And once you got into customization, the prices skyrocketed from there. So, I decided to make my own.
Start with a half a yard of cotton fabric. I found this cute daisy print in the perfect colors (almost matching the virtual banner in my shop!). I trimmed it a bit lengthwise, and hemmed the edges. The finished size was 36" x 15".
Iron it flat, and using a yardstick and pencil, trace a few lines to keep everything straight and uniform. Also, decide what you want to write/draw. (I printed off my name in my favorite font to use as a guide.)
Again, in pencil, sketch out your design. Keep it on the simple side; you don't want your banner to be overwhelming and hard to read. However, feel free to be as creative as you want! (Don't look at my banner for inspiration- I'm a horrible artist, LOL!)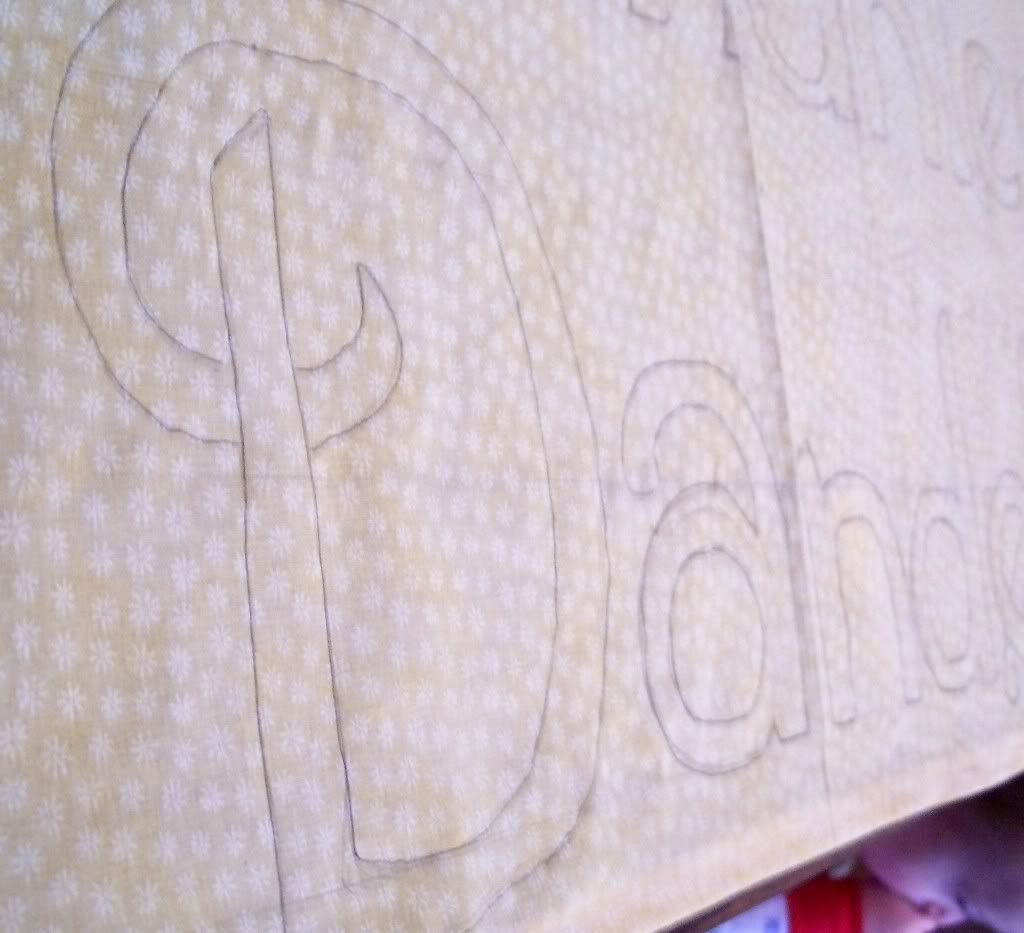 Next, fill it your design. I used regular acrylic paint, since this isn't something I'll be washing, or even using, frequently. (Note: it's easier to do this without 2 toddlers running around. Of course, today had to be the day they decided to skip naptime. *sigh*)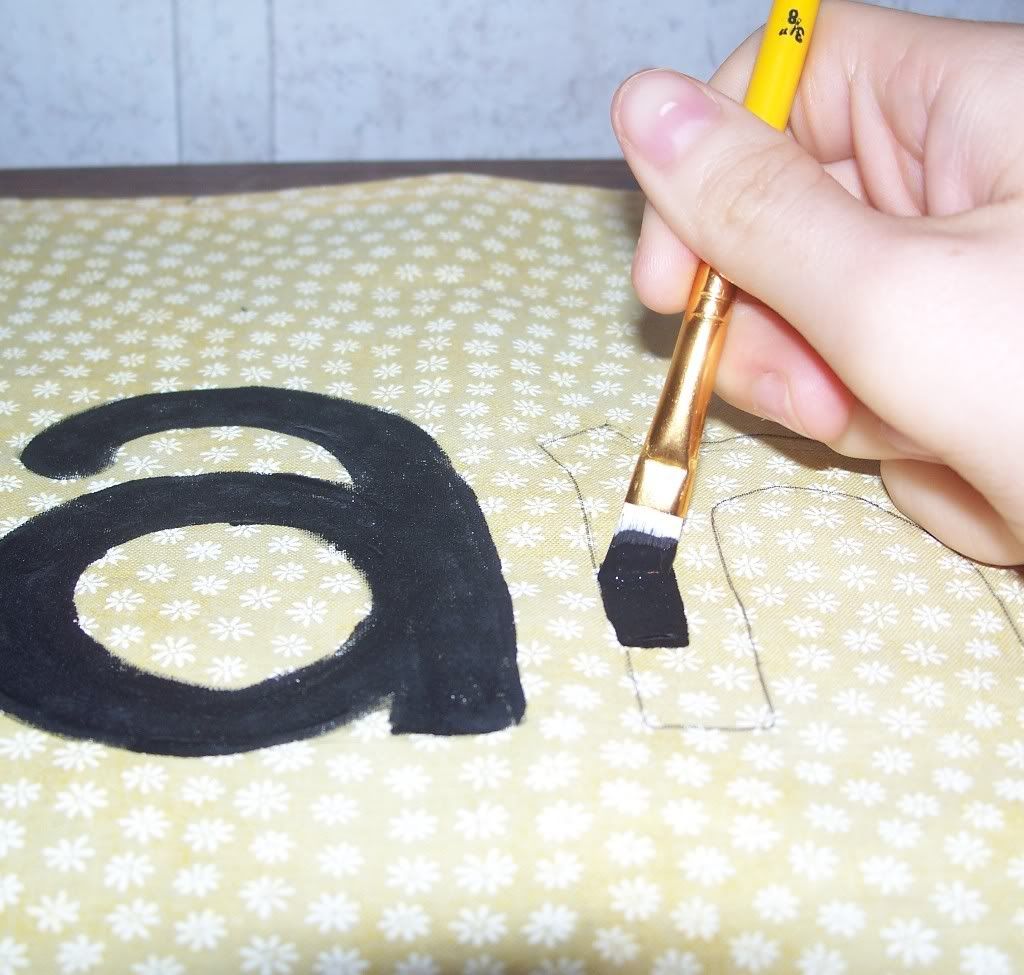 Ta-da! Your very own, completely customized, DIY banner! And for only a fraction of the cost. (The fabric cost me less than $2. A bottle of acrylic paint was $0.50, and I already had the brushes in my drawer.) While it did take me a few hours, I think it turned out very well, and I can't wait to hang it* on my table next weekend!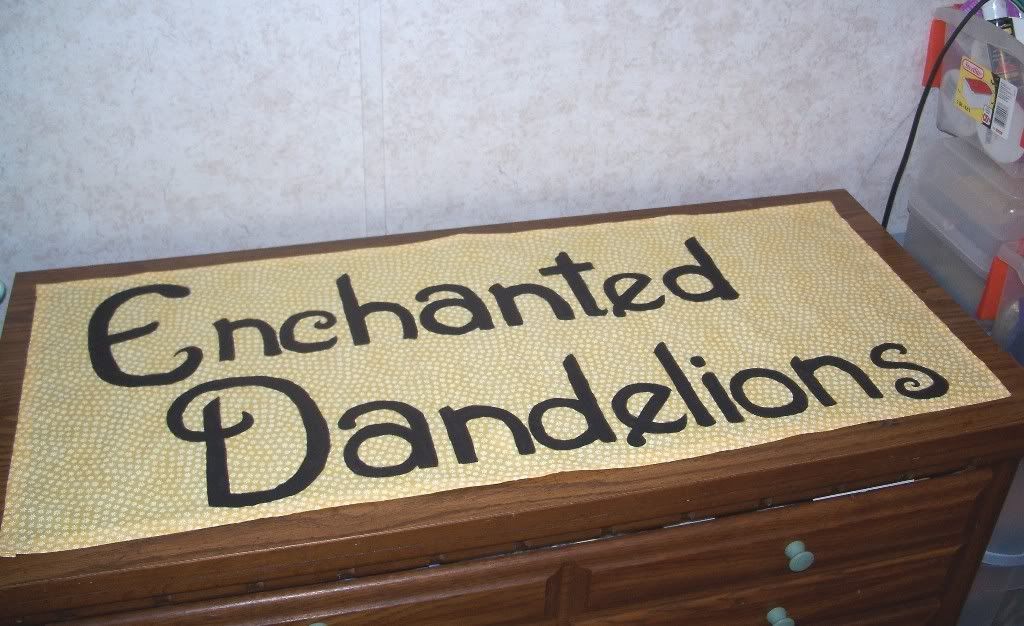 * I plan on using safety pins to discreetly pin it to the tablecloth in front of the table. You could also add small grommets on the corners to hang it above your table.