Yesterday was my little man's first birthday! I can't believe how fast the time has gone by. Isaiah Lincoln was born at home on July 8th, 2006. He weighed in at 6 pounds, 10 ounces. I will never forget, how seconds after he was born, he stared right at me, with his blue eyes looking into my soul. Even now, we have such a special connection, it's hard to describe.
And if you don't mind, this proud momma would like to show off some pictures...
A couple hours after birth: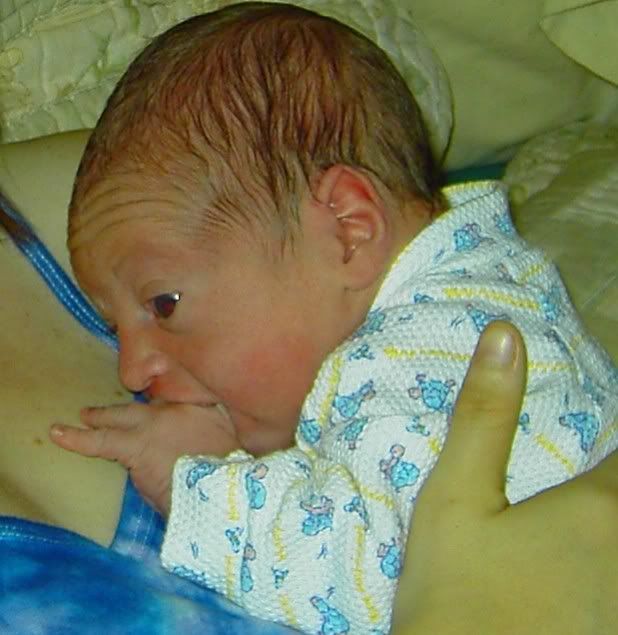 First time leaving the house at a week old:
And now at a year old, and weighing in at almost 20 pounds...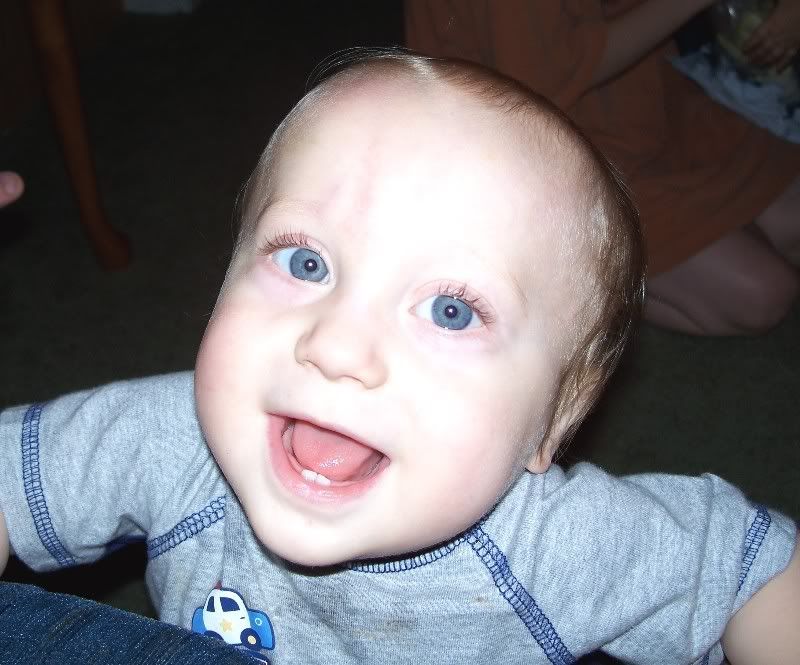 Brightest blessing, Isaiah. I hope you 2nd year brings you as much happiness as your first year brought me.