I love thrift-shopping! On the way home from grocery shopping, the kids fell asleep in the car. So, I convinced hubby to stop by Goodwill and let me run in, while the kids took a much needed nap. I knew I only had a few minutes, before Thomas started to get disgruntled, so I was practically running through... but I still managed to pick up a few things.
I found these wooden bowls for $0.25 each. I'm not sure what I'm going to do with them quite yet. Maybe I will put on my mantle with some lavender blossoms, once they finish drying in the closet. Any ideas for the other two?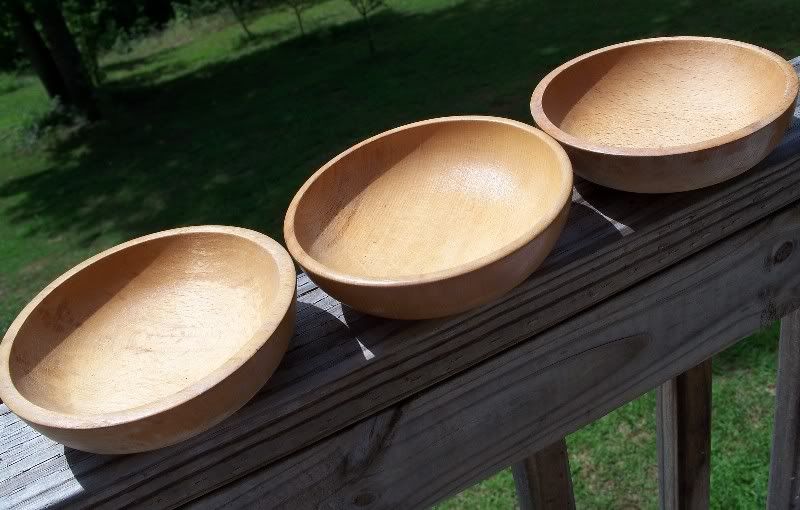 I also found these pajama pants which I had to have! They are a bit worn, but that's the best way to buy PJs... already broken in and snuggly. My sister is going be jealous over these, but she's the Goodwill Queen around here, and has the best luck finding such great stuff.
I also found Abbie an adorable dress for fall, a like-new Fuzzi Bunz cloth diaper for only a $1, a Hanna Anderson sleeper for $2, and a few books for the kids because you can never have enough books!